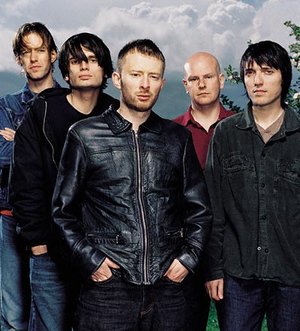 In a weird, daring experiment Radiohead (one of my favorite bands EVER) is offering their eighth and newest CD, out Oct. 10th, digitally only. The odd part is, they're letting the consumer pick the price. You can pay anywhere from $1 on up for the CD. They're releasing it independently of a label, distributor, or wholesaler.

What do you think? Are they going to lose a ton of money from people paying only a dollar? Itunes normally sells albums for $10 and most stores for even more.

Or will they make more money, from cutting out the middleman. Will people who normally download pirated copies pay a discounted rate for this CD?

Either way, I'm psyched about the album.
Monday, October 01, 2007 | |  
This entry was posted on Monday, October 01, 2007 You can follow any responses to this entry through the RSS 2.0 feed. You can leave a response, or trackback from your own site.